XXVI Cultural Week, Los Montesinos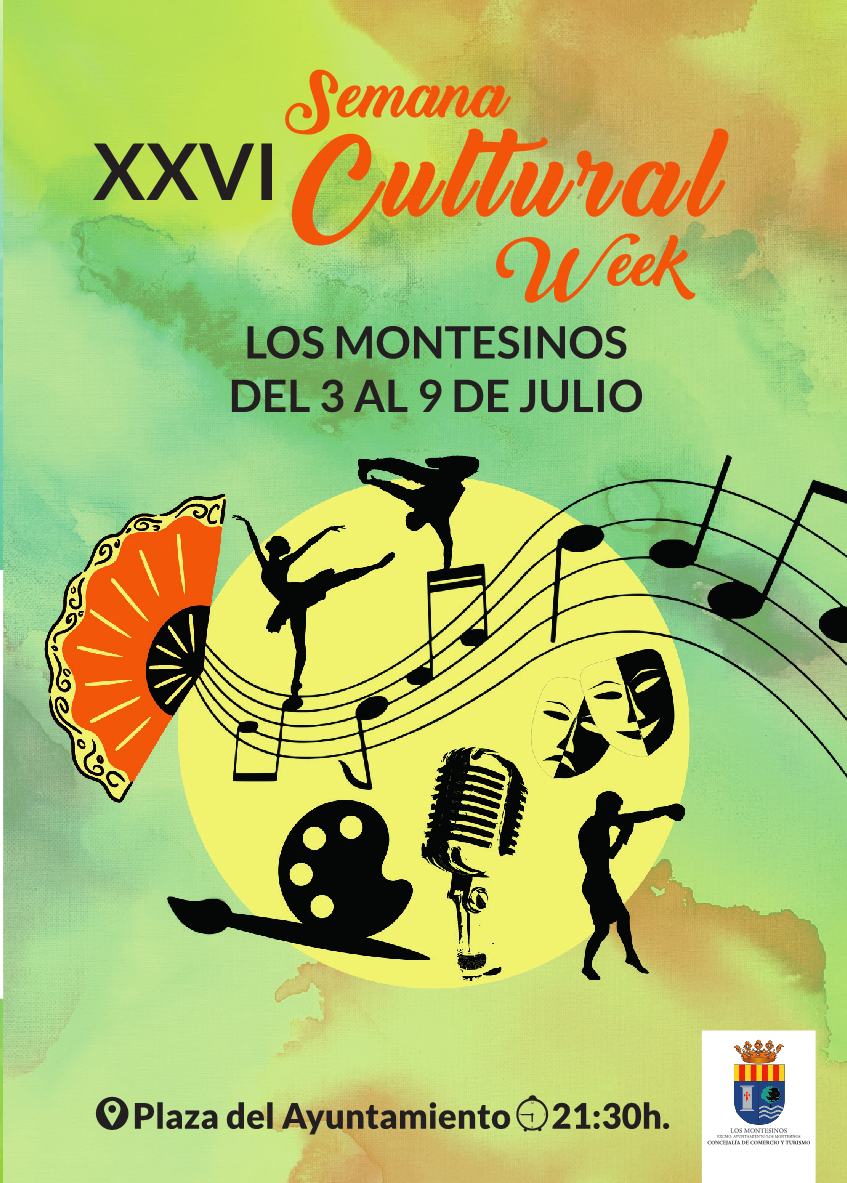 At 9.30pm, selection of ZARZUELA by Dúo de Música Lírica 'Elisa y Luca Weyts'.
Next, the Grupo Juvenil de la Escuela Municipal de Teatro de Los Montesinos, plays 'PASOS' by Lope de Rueda.
To finish GRAN CONCIERTO 'Cantando con Lorca' plays by Coral de la Asociación Aromas de Azahar, with the colaboration of Carmen Lorente.
Place: Town Hall Square