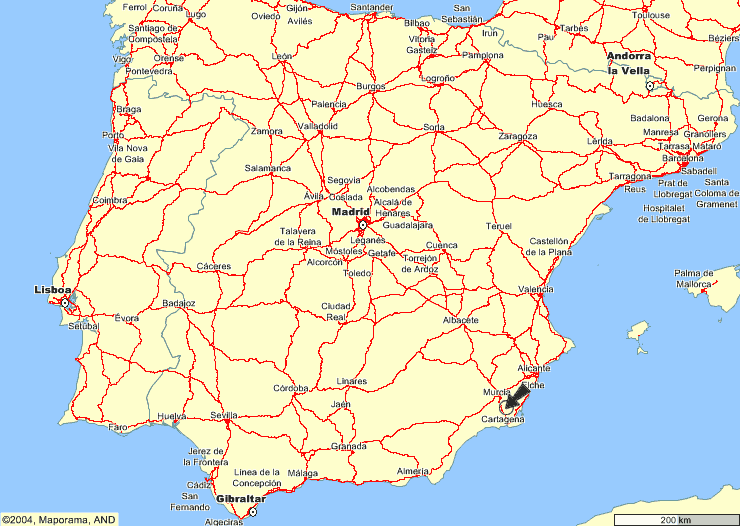 Municipality
The municipal term of Los Montesinos, whose extension is 15,132.824 m2, is located in the extreme south of the province of Alicante and the Valencian Community, to the south of the Bajo Segura region, on the lands that have traditionally formed the "field or dry land", far from the orchard or land irrigated by the Segura River.
Located in the triangle formed by the cities of Alicante (65 km away), Murcia (49 km away) and Cartagena (64 km away), access to these cities is fast and through roads in a perfect state of conservation. .
In addition, the town of Torrevieja, one of the coastal cities with the longest tourist tradition in the Valencian Community, is only 10 km away.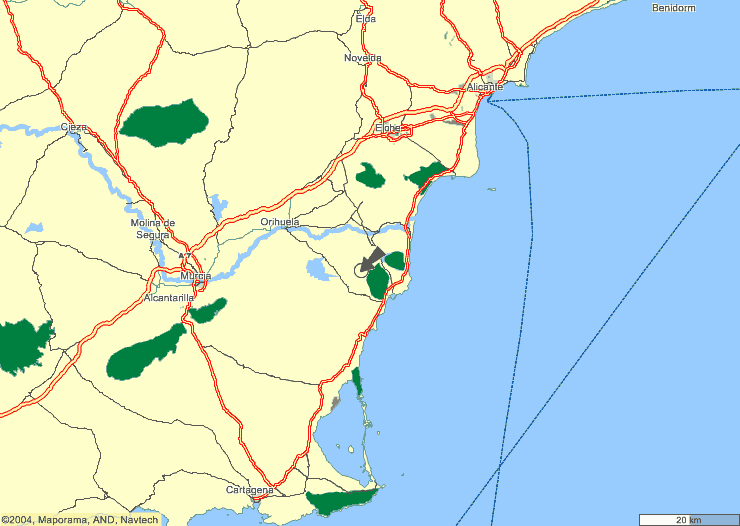 Road access
From Torrevieja: CV-90, CV-945
From S. Miguel Salinas: CV-940, CV-945
From Orihuela: CV-95, CV-945
From Benijófar: CV-905, CV-90, CV-945
From Algorfa: CV- 935, CV-945
From Almoradí: CV- 905, CV-935, CV-945
From La Marquesa: CV- 943
AUTOVÍA ALICANTE-CARTAGENA:
N-332, CV-895, CV-90, CV-945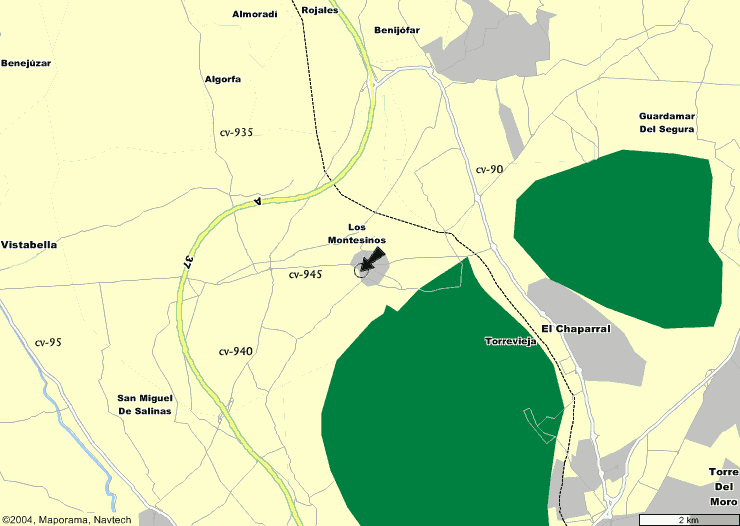 Marine communications
Marine communications are ensured by the nearby port of Torrevieja and, above all, by those of Cartagena and Alicante, cities from which it is less than an hour away, by the highway that connects them. Air communications are ensured through the airports of San Javier, in the province of Murcia and El Altet, in Alicante.