XXVI Cultural Week, Los Montesinos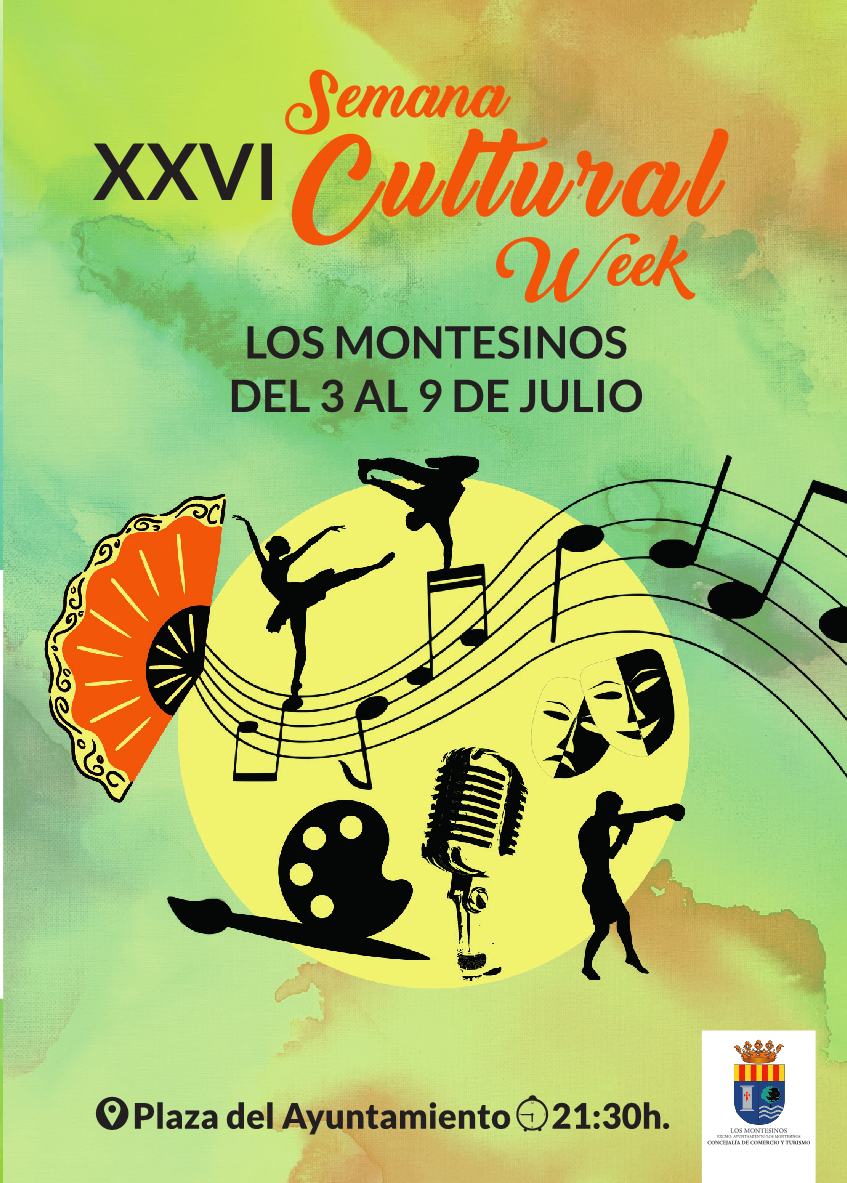 At 8.30pm, inauguration of the EXPOSICIÓN DE PINTURA made by the Colectivo de Mujeres de Los Montesinos.
At 9.00pm, inauguration parade for la Agrupación Musical Montesinos.
At 9.30pm, inauguration of XXVI SEMANA CULTURAL of Los Montesinos, next, Noche de Danza con 'La verbena de mi escuela', by the academy Dance Factory.
Place: Town Hall Square