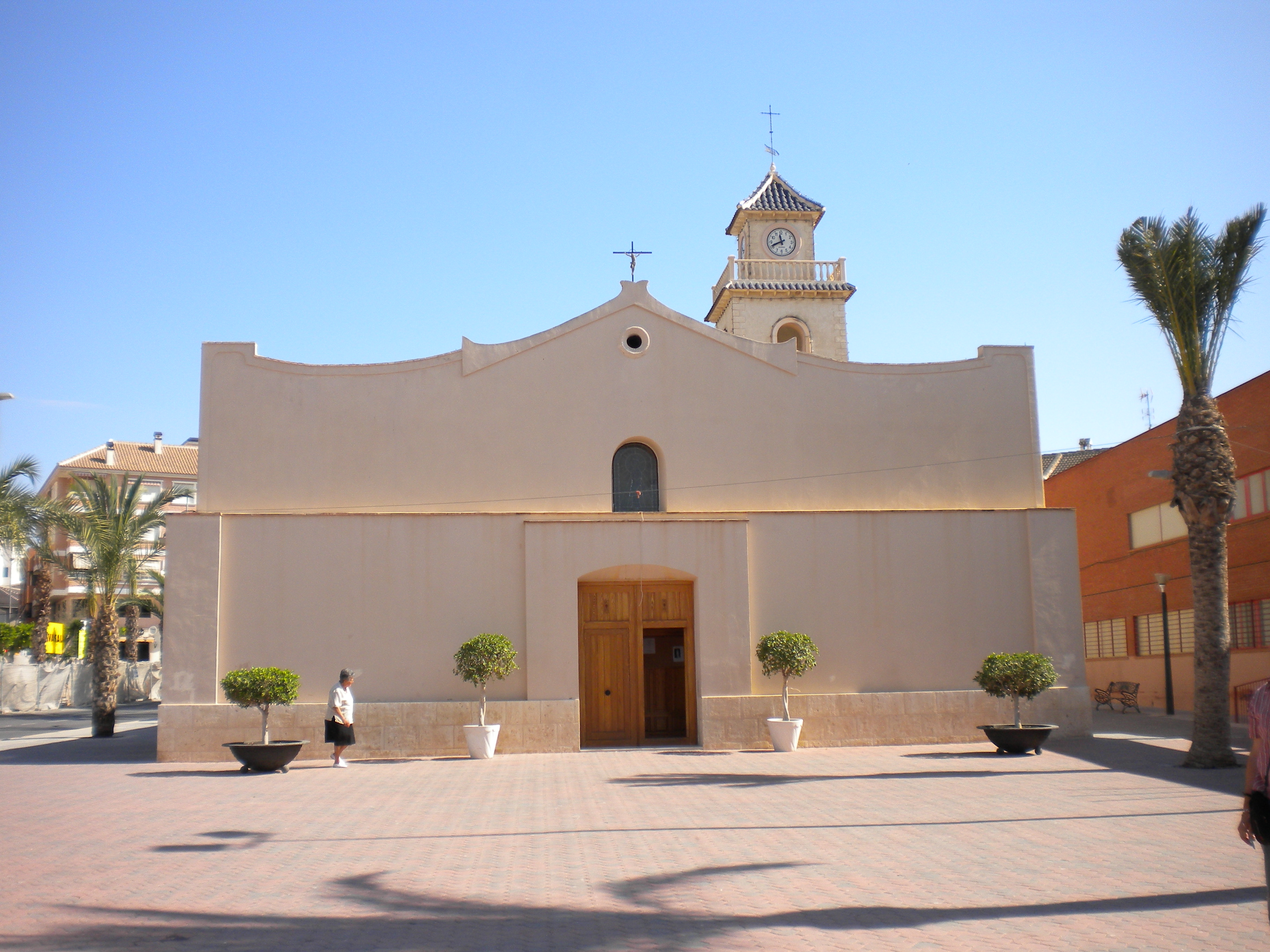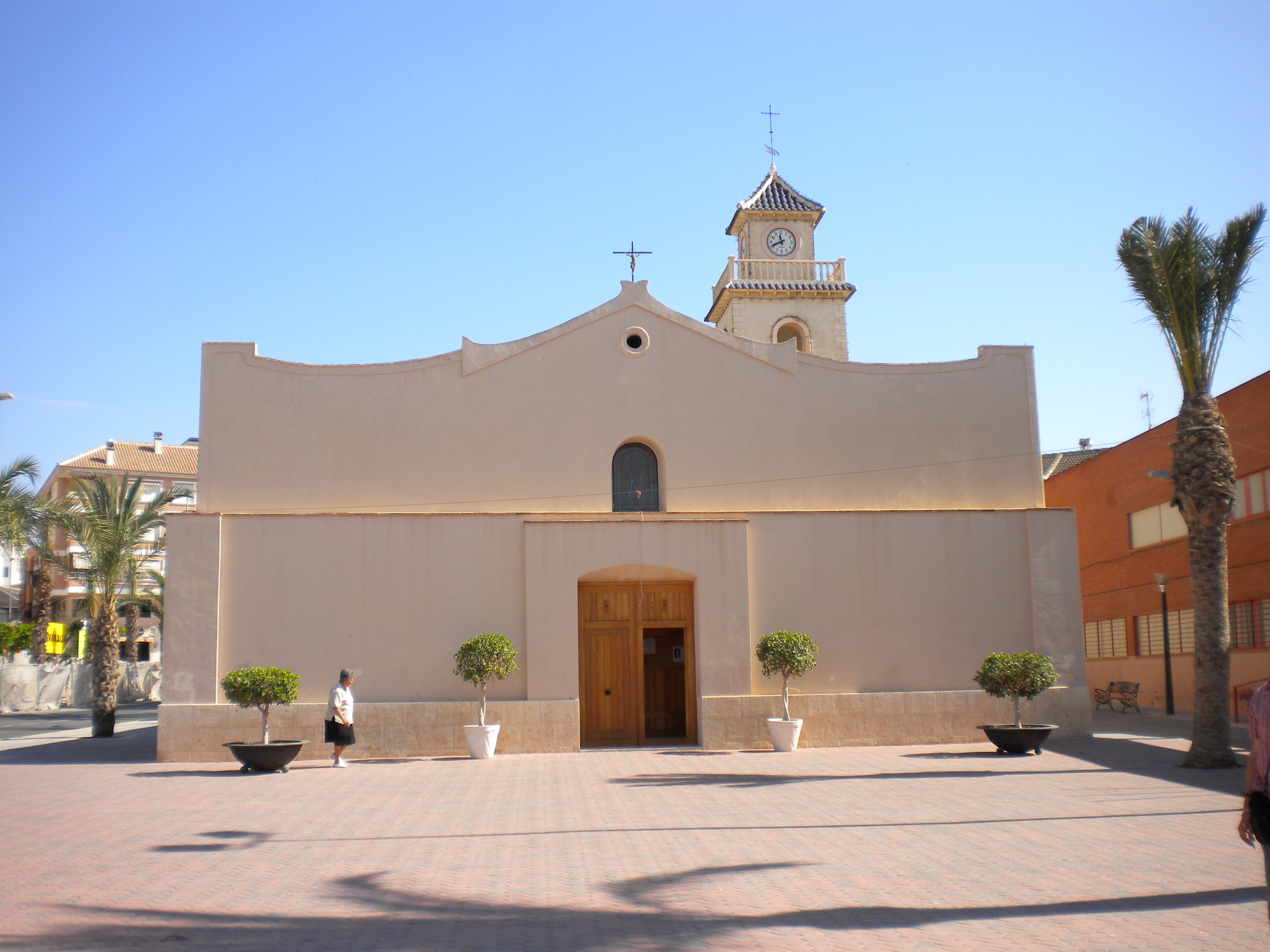 Church of Our Lady of Pilar
The parish church, under the patronage of Our Lady of the Pillar, was built in 1886, a fact that evidences the consolidation of the human settlement that emerged spontaneously in the vicinity of the Torrevieja lagoon, through the appropriation of a public space, occupied since the mid-S .XIX. Until 1948 it remained as a parish aid of the hermitage located in La Marquesa, in its genesis dependent on San Miguel de Salinas, hacienda that in 1829 obtained, in the ecclesiastical reorganization realized by the bishop Félix Herrero Valverde, the category of parochial temple. This function has been playing for more than a century; However, as the hamlet located on the aforementioned privately-owned estate did not prosper, its role was declining in favor of the economic and demographic dynamism that is manifested in the town of Los Montesinos.
It has a central nave, two smaller sides, space dedicated to the main altar, choir and tower. In the imagery that beautifies it stands out: image of Our Lady of Pilar, carving of great perfection, initialed by the sculptor pilarense José Sánchez Lozano; Virgen de la Dolorosa, a spectacular work of the Salzillo school and the awe-inspiring round-shaped sculpture, the Christ of Agony, an anonymous author. This temple has undergone changes in its internal structure and its external appearance in the period from 1996 to 1999.
Iglesia de Nuestra Señora del Pilar