Descarga el díptico con la programación AQUÍ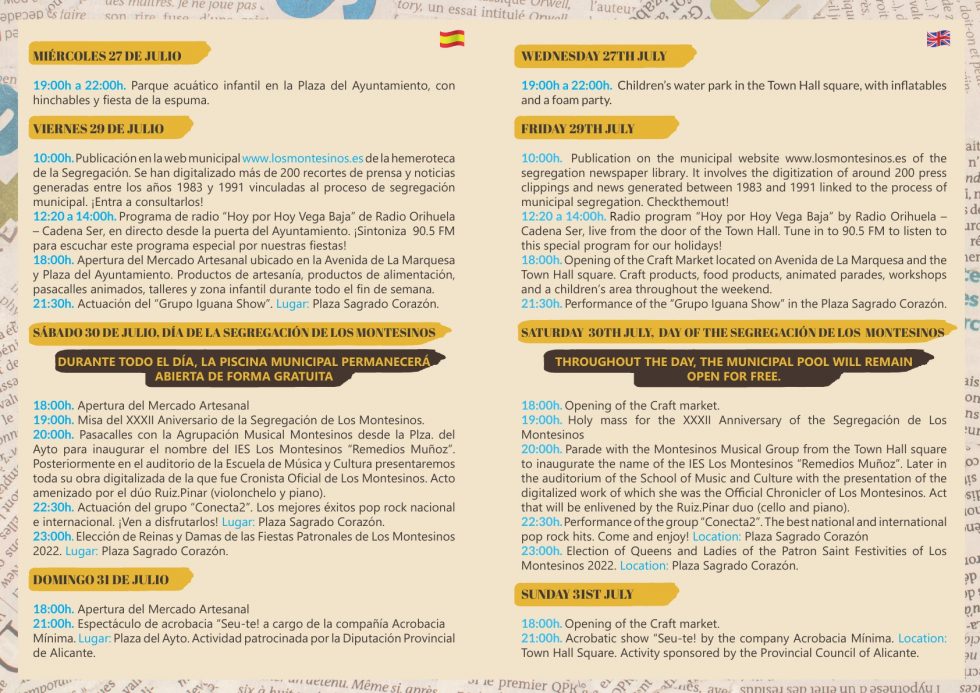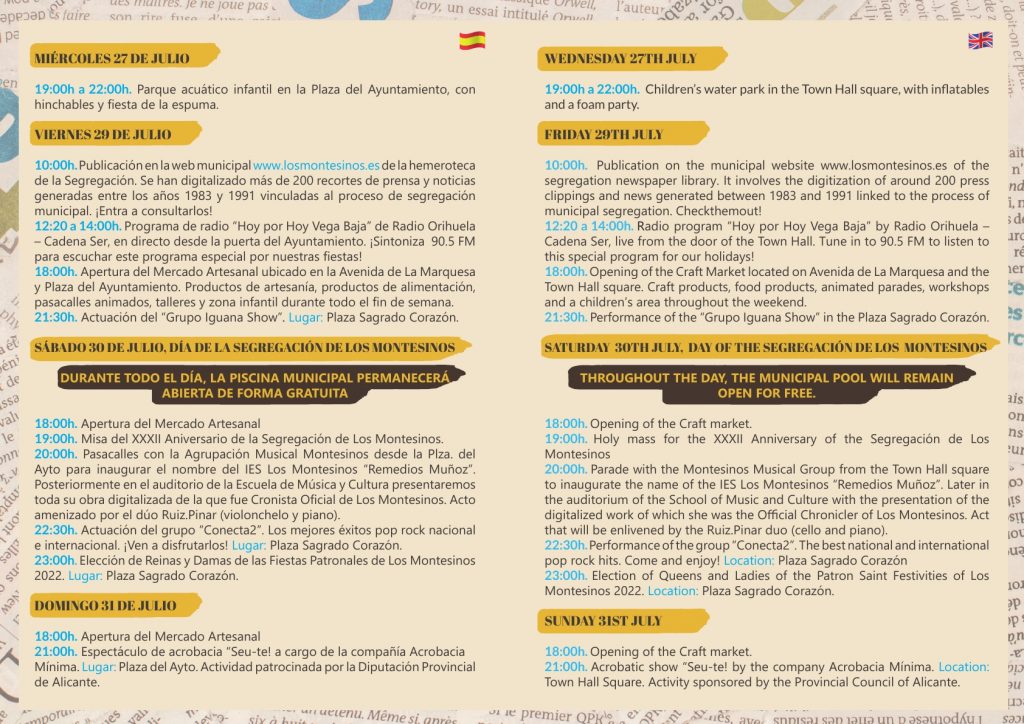 There are already fifteen years of Theater in Los Montesinos, this edition with four works of different genres that we can enjoy from January 27 to February 24 in the Municipal Auditorium of the School of Music and Culture of Los Montesinos.
Admission is free, limited to capacity.
La Concejalía de Fiestas, del Ayuntamiento de Los Montesinos, informa que está abierto el plazo de inscripción, para REINAS Y DAMAS DE LAS FIESTAS DE LOS MONTESINOS 2017.
Las Bases e Inscripciones para las candidatas están disponibles hasta el próximo 25 de julio en el AYUNTAMIENTO DE LOS MONTESINOS.
#ConcejaliaFiestas#ReinasyDamas